Hello, I'm Aaron Kelchner
I create lovingly handcrafted digital narratives for brands and organizations.
STRATEGY
I convert business objectives and audience needs into digital strategies. Let's talk about your goals and your target audience and build an actionable roadmap that connects the two.
CREATIVE
I craft your brand's story with an aesthetic and voice that inspires action from your audience. My creative toolkit includes web and graphic design, front-end development, copywriting, and digital content.
MARKETING
I cultivate relationships between your brand and your audience through email marketing, social media outreach, public relations, search engine optimization, web content marketing, and metric analytics.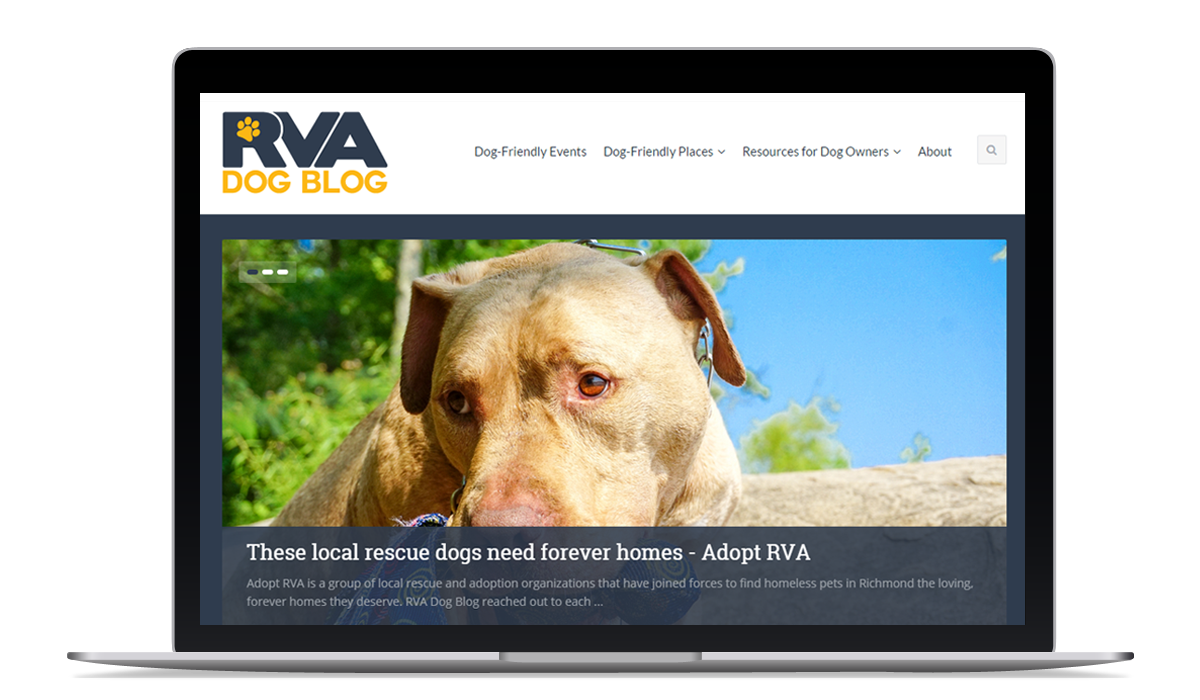 Wordpress Theme Customization, Content Strategy, Content Design, Content Marketing
I love dogs so much that I teamed up with a couple of other dog enthusiasts to create a one-stop source of all dog-centric buisnesses, events, activities, and news in the Richmond, VA area. After building a directory of local resources for dog owners, I am now coordinating and implementing a digital content strategy that utilizes social media engagement, editorial content, and partnerships with local organizations to further strengthen Richmond's reputation as a blossoming dog-friendly communitiy.
Notable Content for RVA Dog Blog
The FETCH a Cure Pixie's Pen Pals program connects local-area rescue dogs with inmates at Virginia correctional centers to train and socialize dogs in need of adoption, while also providing rehabilitation and life skill development opportunities for inmates. I interviewed the Pen Pals Program Coordinator, Sarah Hornberger, and gave a detailed look at how the program works, how it is designed, and the benefits for the dogs, adopters, and inmates.
Animal-assisted therapy (AAT) is a burgeoning field within social science research, and because dogs have such a unique ability to connect with humans, therapy dogs are often at the center of studies that look into the effectiveness of AAT. I wrote about five recently published studies that suggest therapy dogs can have positive impacts for a wide array of patients suffering from a variety of physical and mental health coniditions.
---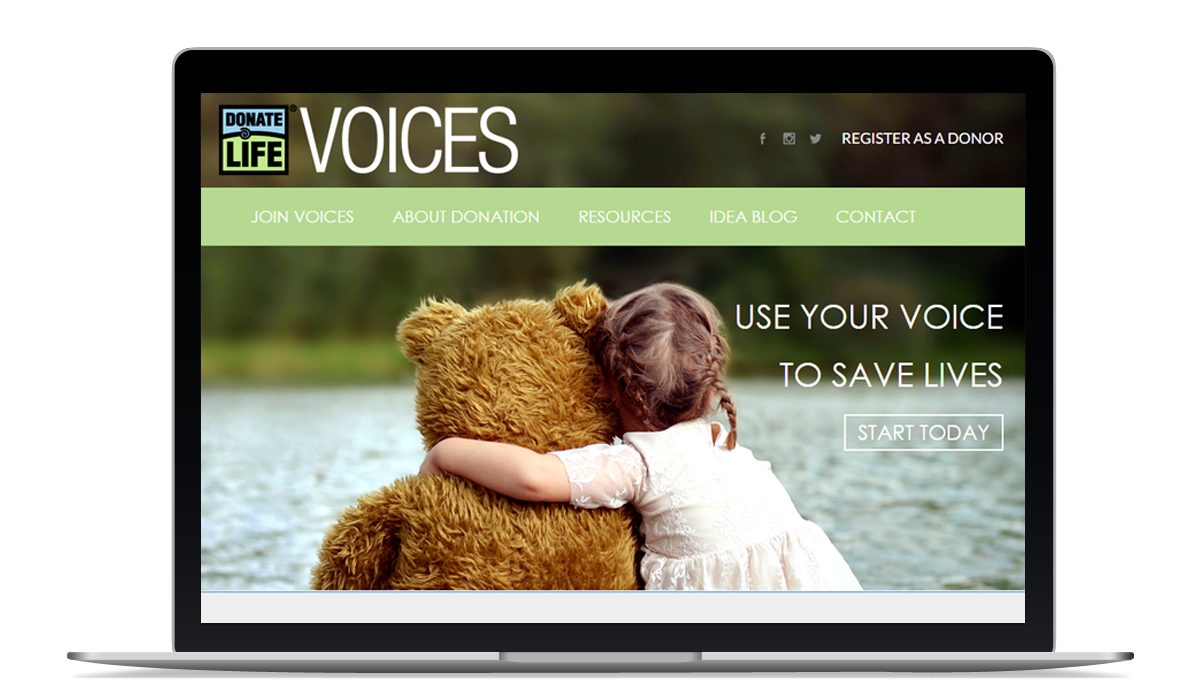 Web design, Content Strategy, Content Design, Content Marketing
During my time at Donate Life America, a national non-profit that aims to save and heal lives through organ, eye, and tissue donation, it became clear that the most effective way of encouraging people to register as organ donors is to hear directly from the very people who have been touched by donation. Donate Life VOICES provides tools and resources for donor families, transplant recipients, and living donors to share their stories with those around them and inspire them to register. I designed the program's website and I created user-friendly tools across print and digital mediums to help people become storytellers and share their VOICE.
---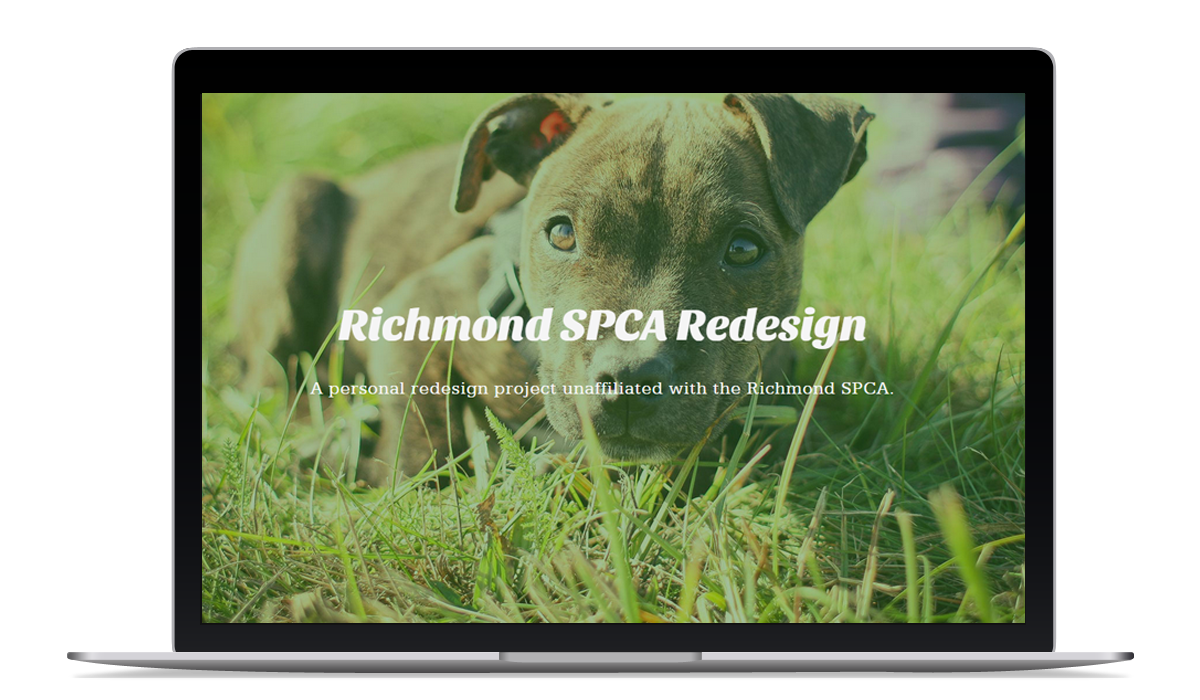 Prototyping, Wireframing, Web design
As a way to practice my web design skills, I wanted to create a redesign concept of an exisiting website. I chose the Richmond SPCA because it is an amazing organization that performs lifesaving work everyday. Plus, as a dog owner (did I mention I love dogs?) and a Richmond SPCA volunteer, I was able to bring a personal sense of audience empathy to my design approach. This is in no way connected to the Richmond SPCA, so it lacks the core element of engaging with the organization to understand their needs and objectives. However, it serves as an example of my design ability and thought process.
Content strategy driven by audience empathy.
Audience empathy is the foundation of my approach to digital content strategy, design, and marketing. I seek to understand the values and needs of the actual human beings who make up an organization's target audience.
Empathy-driven content helps generate a sense of shared meaning between brands and consumers - establishing connections, fostering collaboration, and inspiring action.